Product Detail
Product Tags

Metal coil curtain is also called metal coil drapery. Generally, it is made from stainless steel wire, aluminum wire, copper wire or other materials. It is a new kind of high end metal curtain like chain link curtain and chain mail curtain that used to decorative office buildings, hotels, shopping center, concert halls and other places.
Compared with traditional curtain, metal coil drapery has excellent fireproof property, ventilation and light transmission, thus it has longer service life. Furthermore, its various spray coated colors not only fit for different design styles of buildings but also meet different demands of our customers. Due to it has so many functions, metal coil curtain is an ideal material for indoor decorations, sun shades, exterior wall ceilings, security gates and so on.
Specification
Material: stainless steel, iron wire, copper, aluminum alloy, etc.
Wire diameter: 0.5 mm - 2 mm.
Aperture size: 3 mm-20 mm.
Open area: 40% - 85%.
Weight: 4.2 kg/m2 - 6 kg/m2 (depending on shape and material chosen).
Surface treatment: pickling, anodic oxidation, baking varnish.
Colors: silver, brass yellow, ultra black, Chinese red, purple, bronze, pearl gray, etc.

Feature
Appearance effect:
The winding wire adds fullness, the woven coil adds fluency and the corrugated curtain adds mystery. Aside from these, metal coil drapery also owns the various colors and sizes. Gathered, metal coil drapery gives people an effective impression. You need only to slide the tabs onto the rod. as a result of its particularly free-flowing effect, supple and sensual drape to make it hang just right.
Property:
Corrosion resistance.
High strength.
No rusting.
Fire prevention.
Ventilation and light transmission.
Application
Metal coil drapery has a great many functions, such as:
Wall decoration.
Shower curtain.
Space divider.
Natural blast protection.
Lamp shade.
Door curtain.
Fireplace screen.
Building facade.
Sound insulation.
Security gate.
In view of such functions, metal coil drapery can be applied in many places, such as:
Balcony.
Exhibition hall.
Window.
Museum.
Concert malls.
Building elevation.
Bathroom.
Hotel.
Office building.
Fireplace.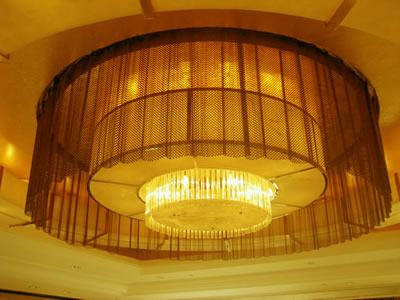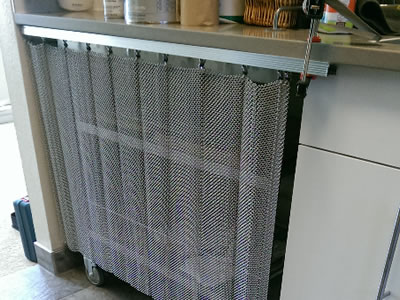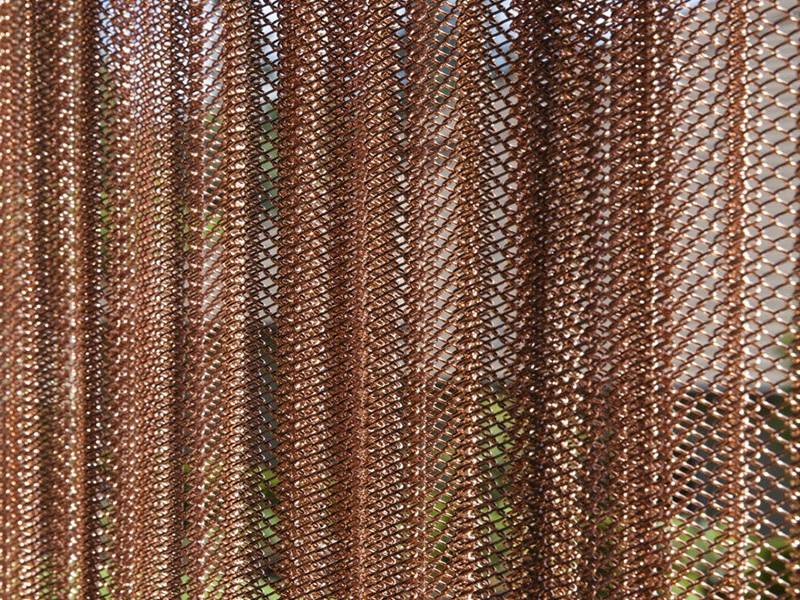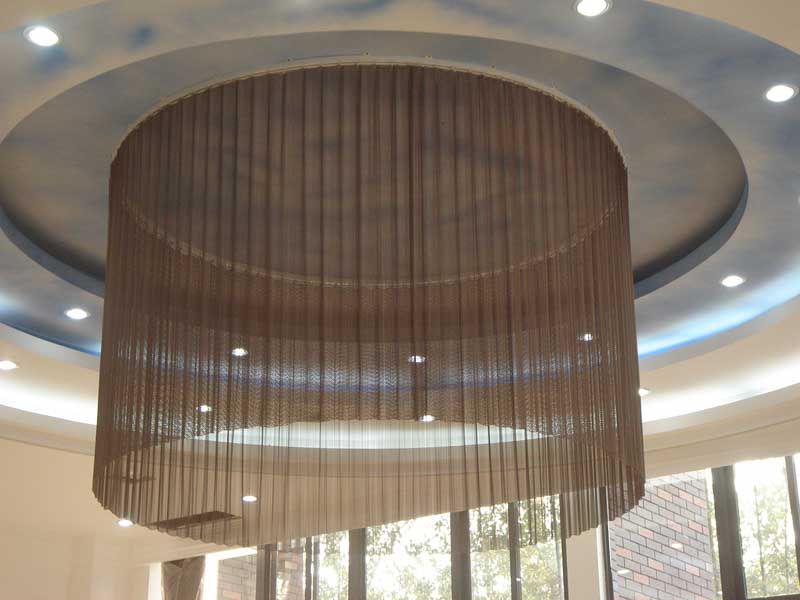 ---
---